There are plenty of great things to do in Kalamazoo throughout the year, especially during the warmer summer months! One of our favorite activities is sampling delicious craft brews at local Kalamazoo breweries!  Finding a fun place to relax and unwind in the afternoon with a delicious pint of craft brew is pretty easy in Kalamazoo, too.  There are currently 12 local breweries or restaurants featuring local beer to choose from!
Visiting these Kalamazoo breweries is worth the visit alone, but that is certainly not all there is to do this summer.  Having a lot of activities at your disposal while on vacation is important, but so is having great accommodations. That's exactly what you'll find at The Kalamazoo House, the city's #1-rated boutique hotel.
We offer luxurious guest rooms, a delicious breakfast every day of your stay, welcoming hospitality, and a superb location.  If you're ready to get out and travel this summer, consider booking a room at The Kalamazoo House today!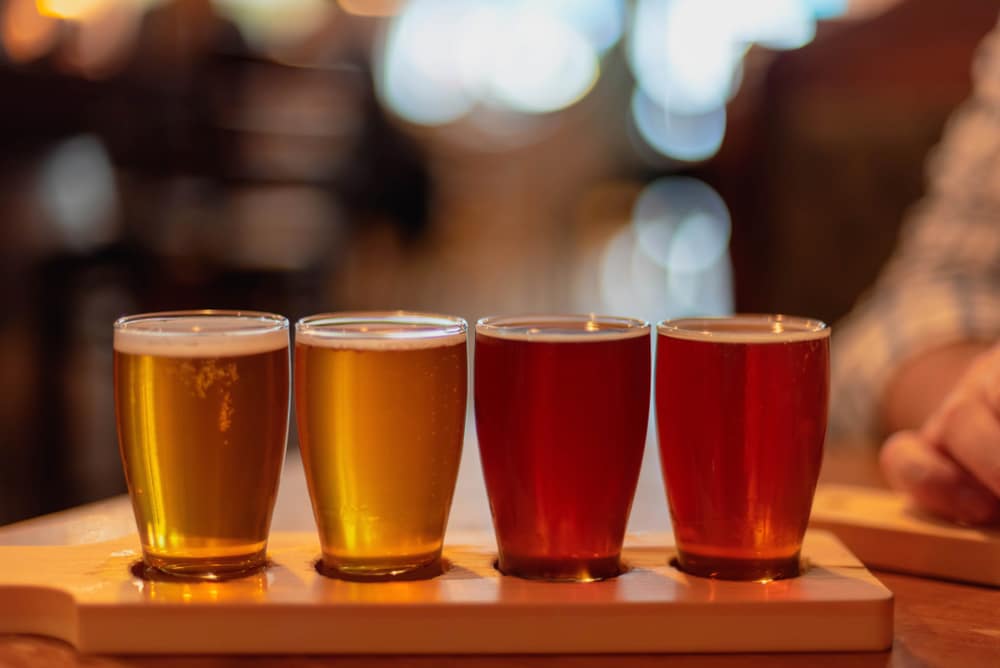 The Best Kalamazoo Breweries to Visit This Summer
If you haven't yet experienced the delicious brews coming out of Kalamazoo breweries, this summer is your perfect chance! In fact, West Michigan is home to some of the best breweries in the world, producing a diverse range of brews from bourbon barrel-aged stouts to wheat ales.  Whether you sample your way from one of these great Kalamazoo breweries to the next or take a deeper dive on a beer tour, we know you'll have a great time exploring the beer scene with us this summer.
Here are 6 of the Best Kalamazoo Breweries to try this summer:
Beer isn't the only great adult beverage to imbibe while you're in Kalamazoo! We also recommend you head to The Kalamazoo Stillhouse and/or Green Door Distilling.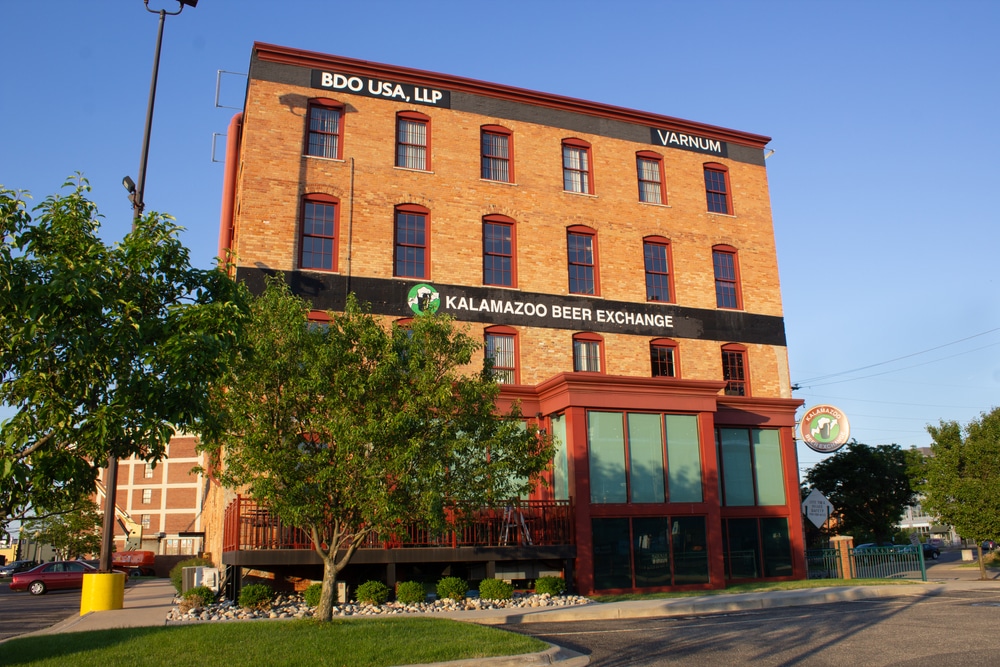 The Best Place to Stay in Kalamazoo
Of course, while you're here this summer exploring these amazing Kalamazoo breweries, you'll need someplace comfortable to kick back and relax. For the ultimate in comfort and hospitality, consider booking a room at the historic Kalamazoo House, located within walking distance to the top attractions in downtown Kalamazoo. Our boutique hotel offers the perfect balance between elegance and relaxed casual comfort.
We offer 10 thoughtfully appointed guest rooms, each of which comes standard with a broad range of high-end amenities.  We will carefully attend to every detail of your stay to ensure you have a memorable getaway.  In the morning, wake up to the delicious aromas of a freshly made breakfast, prepared fresh each morning in our kitchen. It's just one of the many perks of choosing a boutique property like ours over more traditional hotel experiences.
Whether you're in town visiting friends or family or are just looking for a bit of adventure, we hope you take the time to enjoy a bit of downtown Kalamazoo with us this summer. Book your room at our Kalamazoo Bed and Breakfast today!