Things To Do In Kalamazoo
You won't run out of fun things to do in Kalamazoo. Plan your itinerary with a wide range of outdoor activities, live theater productions, museums, and everything in between. Kalamazoo has become the epicenter of romance and fun. And the Kalamazoo House is the sole luxury hotel alternative that puts it all within reach.
Beers, Wineries, Distilleries, and Beer Tours!
As the center of the origin of Michigan's legendary microbrewery scene, let's start with BEERs!
Breweries in Kalamazoo-to name a few
For the love of wine! Kalamazoo has a few wineries too.
Let's not forget Kalamazoo's Distilleries!
Spirit of 269 
This is a brochure to help guide you along your tasting trail. Offers access to a wide variety of high-quality breweries, distilleries, wineries, and hard cider venues.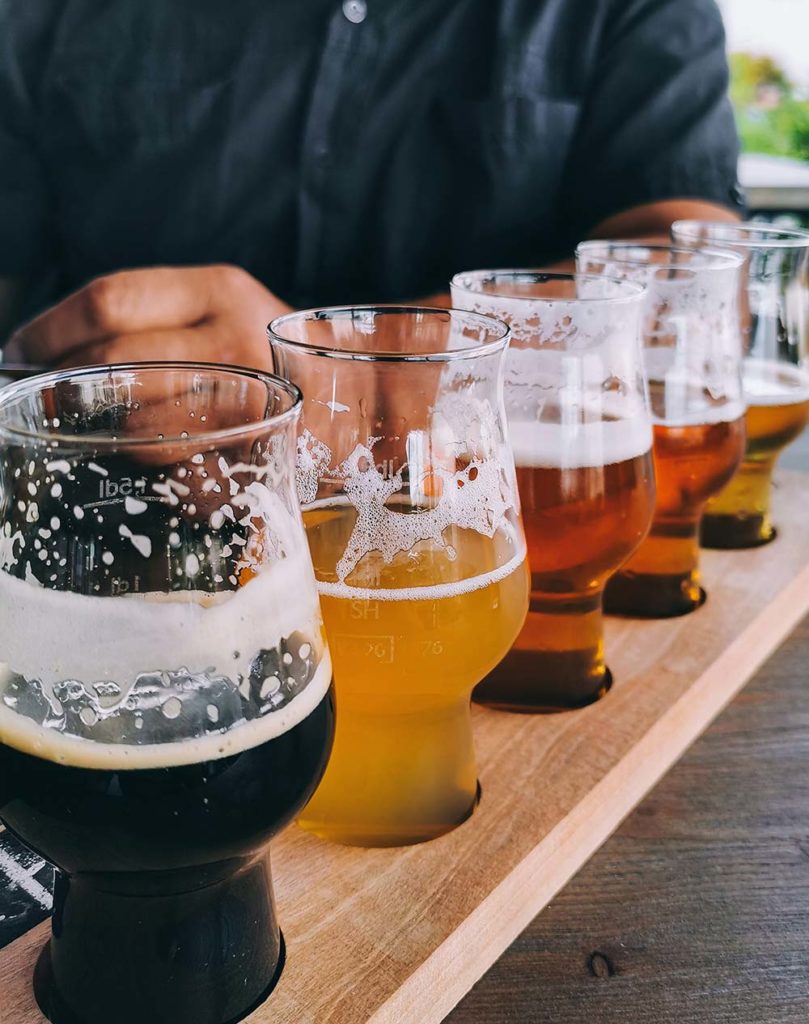 Popular Spots in Downtown Kalamazoo
From festivals to hot music, and more, Kalamazoo is pretty amazing. Check out some of the these cool spots: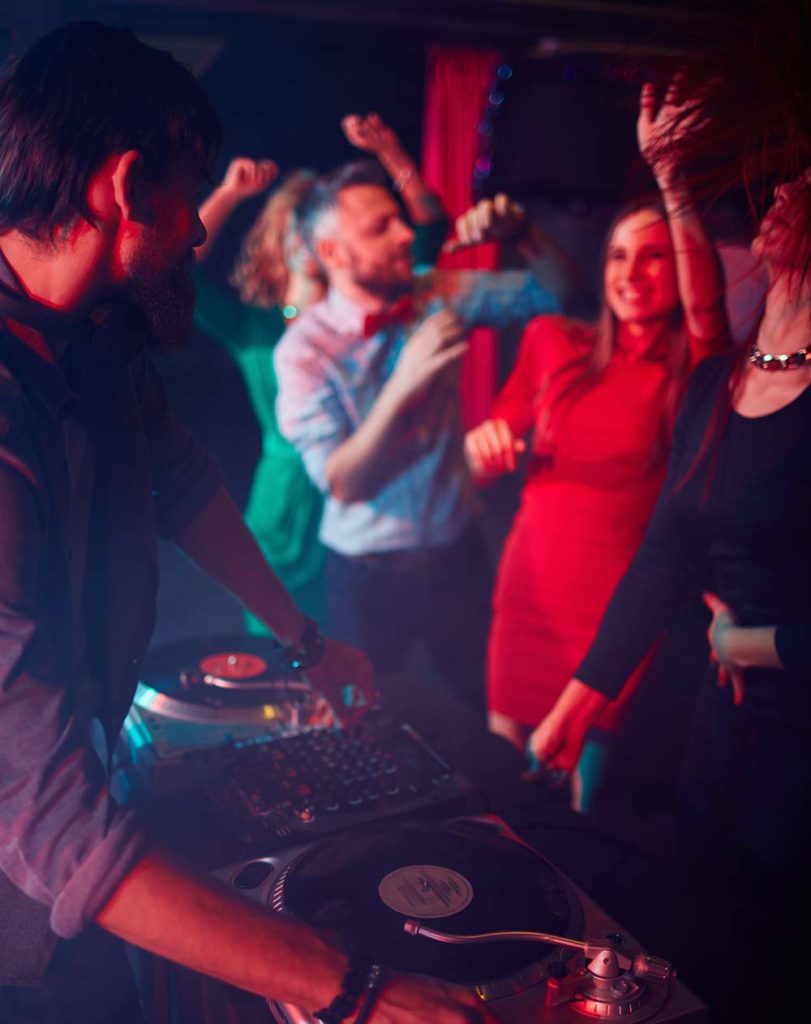 Other Things To Do In Kalamazoo
Dine at Kalamazoo Local Restaurants
Enjoy some of the best dining Kalamazoo has to offer! Follow along in our restaurant guide and try a variety of food, a great time to explore your taste buds.
Arts & Culture
Hard to believe that a city can have it all, but the arts community in Kalamazoo is far more robust than you would ever imagine for a city of its size.
Twenty feet from Kalamazoo House, visit the highly regarded Kalamazoo Institute of Arts. Its impressive Dale Chihuly sculpture is visible from the window of our Kalamazoo Suite. Take a tour of the Kalamazoo State Theatre, a 1927 "picture palace" featuring a ceiling that resembles the night sky.
The Smithsonian-affiliated Air Zoo Air and Space Experience features more than 50 historic aircraft, exhibits, and immersive experiences.
Activities Nearby
The Gilmore Car Museum, 30 minutes away, is a collection of seven museums on a 90-acre campus. You can see more than 300 vintage cars, from an 1899 steam-powered runabout to 1930s taxicabs to muscle cars, concept cars and more. There's a motorcycle gallery, a pedal car collection, and a Model T driving school whose time slots are always sold out in advance.
Escapology of Portage, A live escape game that is 11 minutes (4.9 miles) away. Enjoy a private adventure in a locked room, racing against time to crack the code and 'escape'. Choose anyone of their seven (7) different themed games ranging in difficulty. This is truly a premier escape room experience! (it's a fav of ours). 
Shades of Lavender,  located in lovely Mattawan and just 15 miles away (22 min drive). This farm is sure to fill all your senses. Open year round, enjoy the quiet serenity as you walk through the shaded tunnel of white pines that leads you to their lavender fields, you will find yourself immersed in nature. As you exit the path through the woods, you are struck with the beauty of our lavender fields. They hand harvest all of their lavender with a sickle, and pack it into a copper still to make lavender essential oil and hydrosol through steam distillation.
Outdoor Activities
Are you a golfer? Try Milham Park Golf Course; this a challenging 18-hole, par 72 layout located on 130 acres adjacent to beautiful Milham Park on the southern edge of Kalamazoo. Facilities include a large award-winning pro shop, snack bar, full liquor bar, power golf cars, and practice facilities.
Have you ever wanted to take a Hot Air Balloon ride? There are a few close by to choose from:
Altitude Endeavors, Inc. They are the largest and most experienced ballooning company in the Southwest Michigan area. Contact them at 888-933-5964.
Magic Cloud Balloon Corporation. They provide Scenic Hot Air Balloon Rides are based in Battle Creek, Michigan. Contact them at 269-274-0364.
Kalamazoo Farmer's Market– This American Farmer's Market runs annually from mid-June 21 to mid-September 19 and showcases the local farmers, ranchers, gardeners, bakers, and more. It is Amy's favorite place to go where she gets inspired either with ingredients that make her breakfast so yummy or donning the inn with gorgeous plants.
Gull Meadows Farms, nine miles from Kalamazoo House, is a favorite West Michigan destination for the tastes and experiences of fall. Don't forget, late summer is their annual Kalamazoo Balloon Fest, it is a MUST SEE. Pick your own apples from early September through mid-October. Take a wagon ride to the farm's pumpkin patch, and select  your own. Gull Meadows also offers a six-acre corn maze; some evenings it's available to navigate by flashlight.
For trails, Al Sabo Preserve, 15 minutes away, has 741 acres of woods, open meadows, rolling hills, and streams to explore. Kalamazoo Nature Center has miles of hiking trails, 25-acre arboretum and prairie,  hummingbird/butterfly garden, season habitats, barns animals. They also have KNC Interpretive Center-interactive exhibits and live animals, galleries, wildlife viewing area, and gift shop. All this adventure is just 5 miles from downtown Kalamazoo.
Into Bird watching?  Check out Audubon Society of Kalamazoo
Mountain Biking will get your heart pumping at Maple Hill Trail, Ranked #1 in Michigan by MTB.com and is known for it's jumps, banked corners, and rock features – 6 min drive and Fort Custer State Recreation Area – 22 min drive
Bicyclists staying at Kalamazoo House can go in multiple directions on paved bike trails. You can head east toward Galesburg or north toward the Kalamazoo Nature Center, with multiple attractions along the way. The Kalamazoo River Valley Trail is popular. For a longer ride, strike out on the 34.5-mile Kal-Haven Trail linking Kalamazoo with South Haven.
Waterways
Nearby Woods Lake Park has a sandy beach, changing area, picnic pavilion (with six picnic tables), restrooms, a playground, and a fishing pier that are all fresh and modern. The park is bordered by woods on all sides, offering a truly serene oasis in the middle of our bustling city.  Its warm water is perfect for swimming and standup paddle-boarding, too!
Kayakers, the Kalamazoo River has about 50 access sites along 123 miles, from the confluence of its north and south branches in Albion to its exit in Saugatuck to Lake Michigan. Some stretches of the river are more developed for recreation than others, so consult Google for up-to-date information.
ATV'ing, Skiing, and SnowBoarding
Bittersweet Skiing and Snowboard Resort – 25 min drive
Timber Ridge Ski Area – Ski, Snowboard, and Tubing – 21 min drive
Echo Valley Winter Sports Park  Tobogganing and Tubing- 15 min drive
KJC ATV Rentals and Trail of South Haven – Rent their ATVs and go explore their beautiful wooded trails – 45 min drive
Shopping
The Kalamazoo Mall area is loaded with great boutiques, eateries, music, and fun. Here is a listing resource for shopping: https://downtownkalamazoo.org/downtown-dollars/