Kalamazoo is famous for its local culture, interactive museums, exciting art scene, theatres, and for hosting numerous festivals throughout the year. There is never a short of things to do in Kalamazoo, including enjoying time at the city's several parks and waterways. Kalamazoo is an easy city to explore on foot, and staying at The Kalamazoo House puts you right in the heart of the downtown core, within walking distance to many of the city's top attractions.
Our lavishly decorated boutique hotel offers a lodging experience in this vibrant college town that you won't soon forget. We're the perfect alternative to a larger and more impersonal hotel stay, offering you exquisite accommodations, personalized service, plenty of complimentary amenities, and a delicious multi-course breakfast each morning of your stay.  There's a reason we're rated as the #1 boutique hotel in Kalamazoo. Make your reservations now!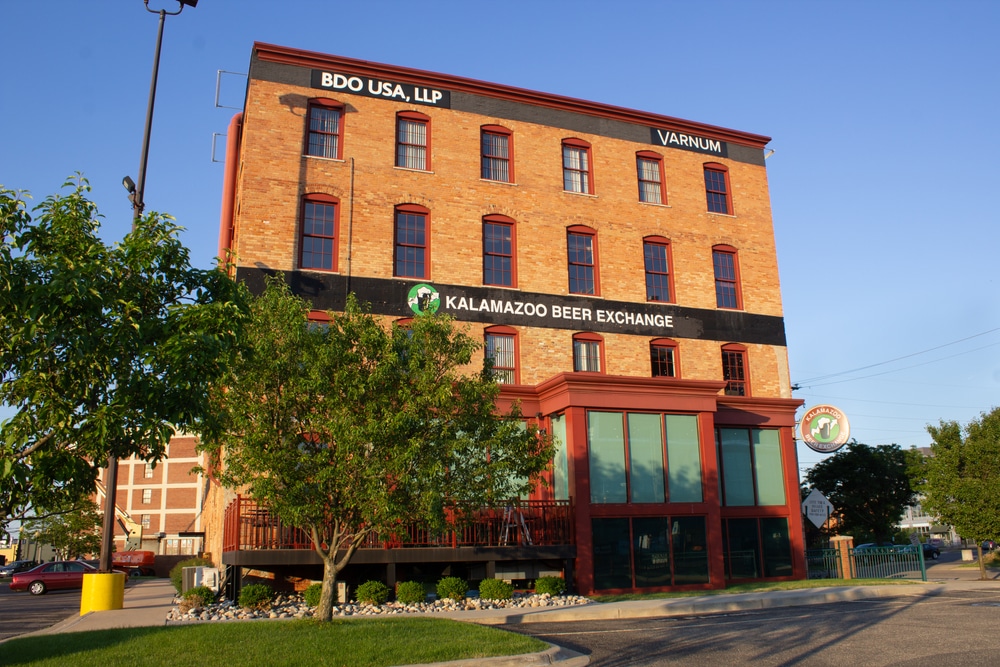 10 INCREDIBLE THINGS TO DO IN KALAMAZOO THIS SUMMER
By now, it probably doesn't come as a surprise that there are plenty of great things to do in Kalamazoo, and that is especially true in the summer.  Whether you want to immerse yourself in nature, take a hike, get out on the water, explore history or art, or eat and drink to your heart's content, we're confident you'll enjoy your time in Kalamazoo.
We've compiled a list of the best things to do in Kalamazoo to help you start planning your summer adventure, but, as always, we'd love to offer you even more tips and tricks to enjoying our great city once you're here!
There's plenty of great breweries, wineries, and distilleries to enjoy in Kalamazoo, and moving from one delicious tasting to the next is one of our absolute favorite things to do in Kalamazoo, especially in the warm summer months. Here's a great guide to the best tasting experiences in the city.
Enjoy some shopping downtown at the historic Kalamazoo Mall.  The Kalamazoo Mall was built in the heart of downtown in 1959. The country's first outdoor pedestrian shopping mall, where you'll find charming landscaping and plenty of great boutiques.
Bronson Park is the oldest green space in the city, and spending time here is one of our favorite things to do in Kalamazoo. It's located in the heart of the city and offers fountains, statues, and flowerbeds for visitors to enjoy. Be sure to catch incredible Kalamazoo events like outdoor concerts and the Christmas tree-lighting ceremony here, too!
If you're a vintage and classical automobile fanatic, then you should stop by the Gilmore Car Museum. This automobile museum is one of the most prominent auto museums in the world, and one of the top-rated things to do in Kalamazoo. Gilmore Car Museum is home to over 300 classic and vintage cars.
Looking to spend a bit of time outdoors?  Head to the Kalamazoo Nature Center, where you'll find over 1,100 acres full of rolling woods and hills. It's a perfect spot to hike and take a walk in the forests as you enjoy the wildlife scenery.
The Lillian Anderson Arboretum, which covers 140 acres of second-growth deciduous forest, pine plantation, swampland, and meadow, is another wonderful place to enjoy a relaxing afternoon in Kalamazoo this summer.
Kalamazoo Institute of Arts is home to 20th –century American sculpture and painting collections. The museum displays works from famous artists from different parts of the world. Its impressive Dale Chihuly sculpture is visible from the window of our Kalamazoo Suite.
Enjoy a bit of downtown Kalamazoo's nightlife!  There are lots of great venues that offer live music, events, and plenty of fun.  A few of our favorites include Bell's Eccentric Cafe, Shakespeare's Pub, Webster's Tasting Room Lounge, and Union Cabaret.
Get out on the water! Nearby Woods Lake Park

has a sandy beach, facilities, and a fishing pier that are all fresh and modern. The park is bordered by woods on all sides, offering a truly serene oasis in the middle of our bustling city.  Its warm water is perfect for swimming and standup paddle-boarding, too! T

he Kalamazoo River has about 50 access sites along 123 miles and is a great place to enjoy some kayaking.
Visit the Smithsonian-affiliated Air Zoo Air and Space Experience.  Here, you'll find over 50 historic aircraft, exhibits, and immersive experiences that will delight the aviation enthusiast in you.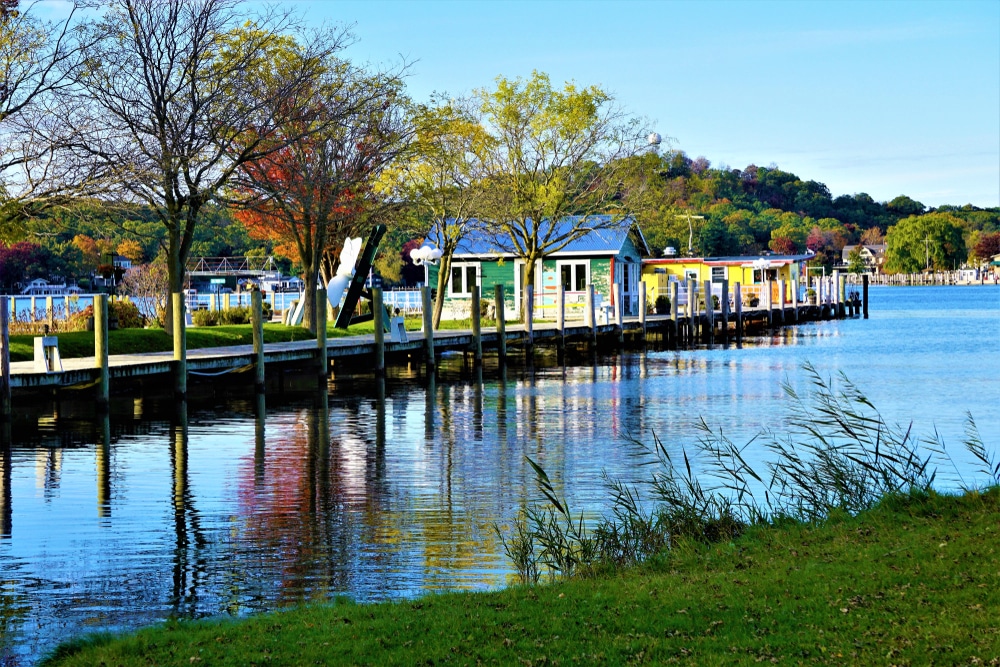 THE BEST BED AND BREAKFAST IN KALAMAZOO
We've just barely begun to scratch the surface of all of the incredible things to do in Kalamazoo.  To really experience the best of this city, you'll need a few days to explore it all – and that's where a stay at The Kalamazoo House Bed and Breakfast comes in. We're rated as the #1 hotel on Tripadvisor, and with just one stay here we're confident you'll agree.
Our boutique hotel offers 10 uniquely appointed and spacious suites, each complete with a fine range of amenities. Our most talked-about amenity is breakfast, of course, which is the perfect start to your day.  We make it from scratch right here in our kitchen, and serve it to you in the Inn's first-floor dining area, our beautifully designed parlor, or outside on the porch.
We've thought of everything, so you can focus on all of these incredible things to do in Kalamazoo that we listed above.  Are you ready to travel? Book your room now, and spend some time with us this summer!