There is so much to love about beautiful Kalamazoo, including great restaurants, breweries, museums, and more. Kalamazoo also happens to be just a short drive away from the western coast of Lake Michigan, home to a number of stunning Michigan lighthouses.  While you're visiting us at The Kalamazoo House, you should definitely take the time to drive along the lake, admiring the beautiful scenery, stopping to enjoy local beaches, and of course, photographing the stunning Michigan lighthouses along the way.
After your days' worth of adventure, the restful accommodations of The Kalamazoo House will be waiting for you.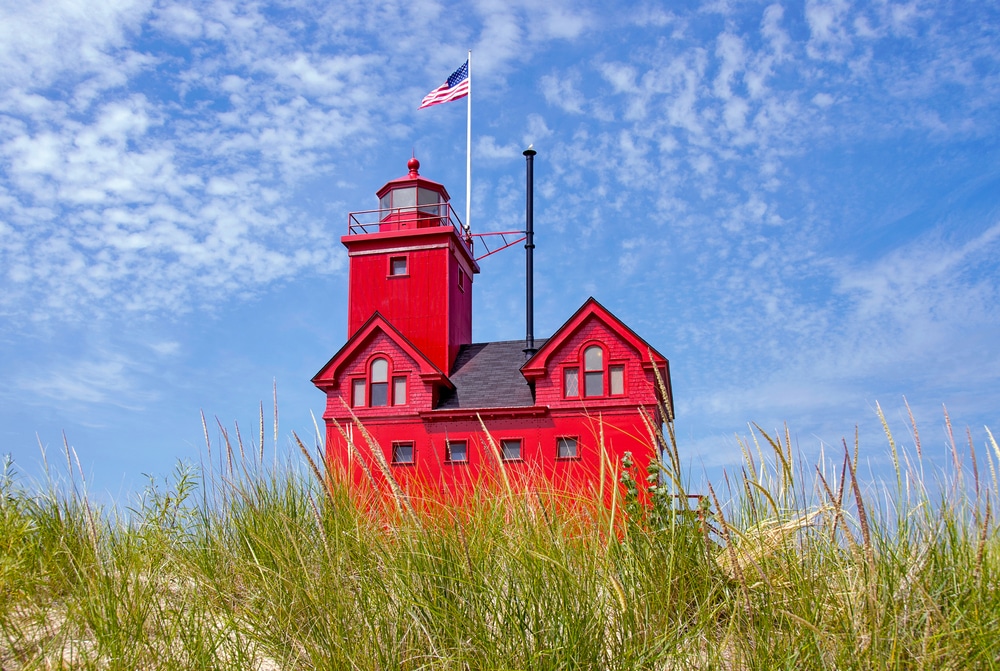 Lake Michigan Lighthouses to See Near Kalamazoo
There are 102 Lake Michigan lighthouses in total, which is truly astonishing. Of course, not all of these are in Michigan – some of them are also in Wisconsin, Illinois, and Indiana. The state of Michigan alone has 129 lighthouses, including those located on Lake Michigan, Lake Huron, and Lake Eerie.
There are 3 wonderful lighthouses within a short drive of Kalamazoo, and even more along the eastern shore of Lake Michigan if you're up for a day trip. Here are a few Michigan lighthouses that we think are worth a visit, starting with the three closest to our Kalamazoo boutique hotel. Each of these is within 90 minutes of our Inn.
If you're willing to drive a bit further, here are some of the most iconic and beautiful Michigan lighthouses to see while you're in the area:
If you really want to maximize your visits to Michigan lighthouses, consider taking a cruise with Shepler's Ferry. They offer a range of cruises to see Michigan lighthouses and is a beautiful journey in and of itself.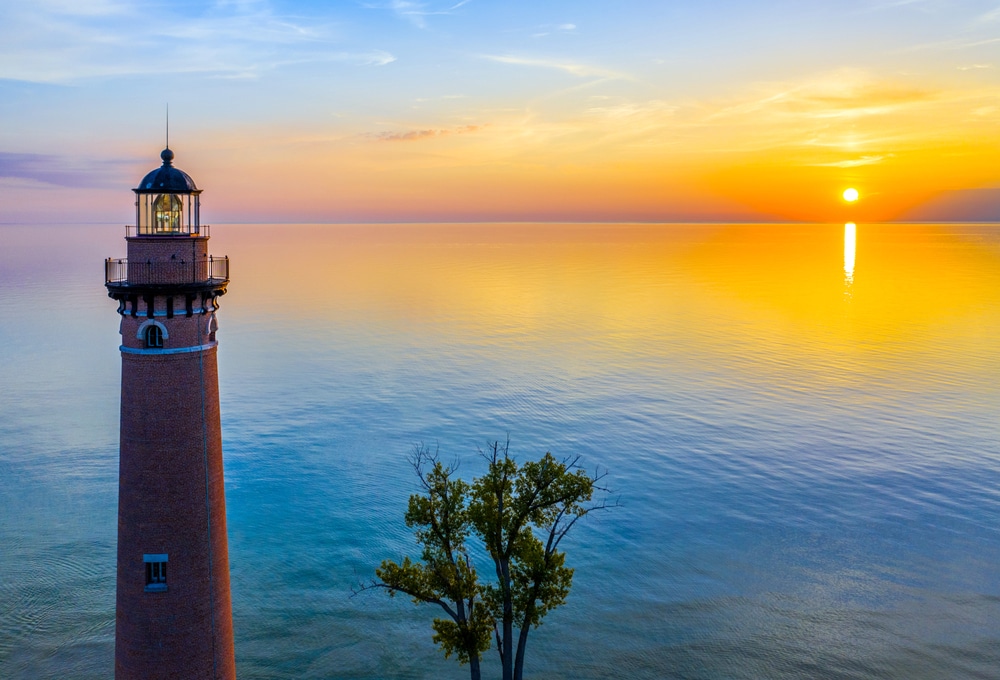 Base Your Adventures at our Kalamazoo Boutique Hotel
As beautiful as these Michigan lighthouses are, there really is so much more to do in the incredible town of Kalamazoo.  To really experience the best of this city, you'll need a few days to explore it all – and that's where a stay at The Kalamazoo House Bed and Breakfast comes in. We're rated as the #1 hotel on Tripadvisor, and it won't take you long to see why.
Our boutique hotel offers 10 uniquely appointed and spacious suites, each complete with a fine range of amenities. Our most talked-about amenity is breakfast, of course, which is the perfect start to your day.  Our gourmet breakfast is made from scratch for you every morning of your stay and is served either in the first-floor dining room, the parlor, or seasonally outside on the porch.
It's our job to focus on the small details, so you can sit back, relax, and enjoy the best of this incredible city. Fall is just around the corner, so book yourself a getaway or come enjoy the last days of summer with us at our luxury boutique hotel. Book your room at the Kalamazoo House today!