There's plenty to love about the charming college town of Kalamazoo, Michigan, not least of which is the incredible Gilmore Car Museum. Not only is the Gilmore Car Museum a car enthusiasts' dream, but it just so happens to be a great place to learn about American history – through, of course, automobiles! The Gilmore Car Museum is located just outside downtown Kalamazoo, about 30 minutes from our Kalamazoo Bed and Breakfast.
As much as we think the Gilmore Car Museum is worth the trip to Kalamazoo, there's so much more to love about this incredible town.  Kalamazoo is, after all, the epicenter of great art, museums, theatre, music, food, festivals, and fun. You'll definitely want to give yourself a few days to explore it. That's where the relaxing accommodations at our Bed and Breakfast in!  If you're in the mood for some well-deserved relaxation, look no further than our incredible Kalamazoo Bed and Breakfast.  Book your room today!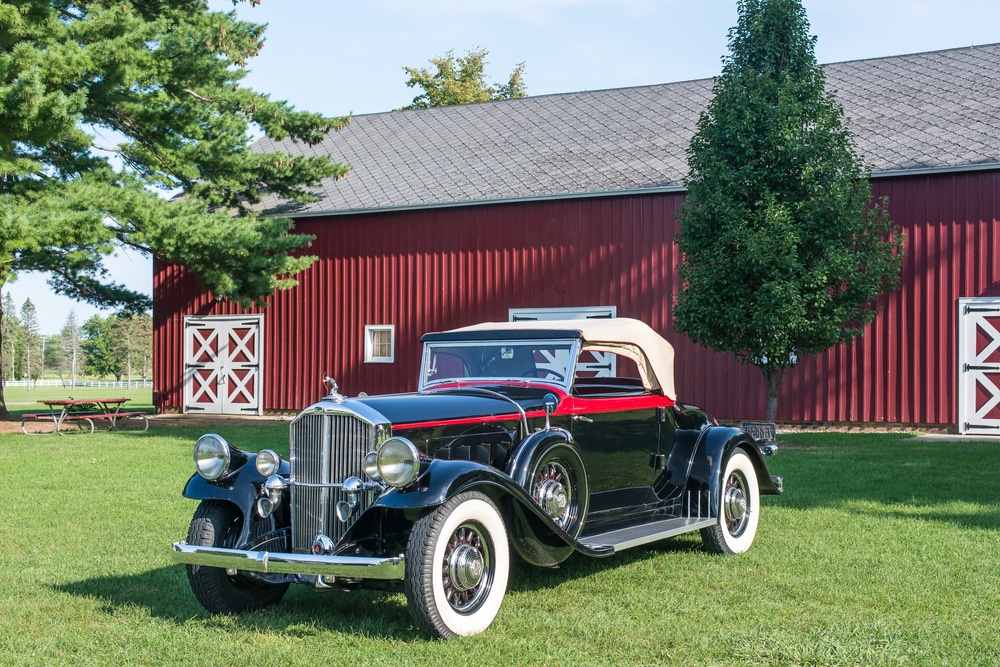 Visit the Gilmore Car Museum
If you haven't had a chance to visit the Gilmore Car Museum yet, we can't recommend it enough. The Gilmore Car Museum started as the hobby of Kalamazoo Businessman Donald Gilmore in 1963. It opened to the public as a non-profit museum on July 31, 1966, with 35 cars on display. Today, it houses one of Michigan's largest collections of classic and vintage automobiles. There are nearly 400 vehicles and motorcycles from all eras on display on the grounds and in the buildings. The oldest car on exhibit is an 1899 Locomobile Steam Car.
There are several fascinating exhibits within the Gilmore Car Museum, including the following:
The facilities that house the Gilmore Car Museum itself have a fascinating story. The collection is housed in a recreated factory building from the turn of the century. It's situated on a historic campus, including eight restored 19th-century barns, an authentic operating 1940s diner, a recreated 1930s Shell gas station, and a train depot from the 1890s. Recreated auto dealerships include a Franklin dealership from around 1918, a Model A Ford dealership from 1928, a 1930s Lincoln, and a 1948 Cadillac dealership. It truly is a fascinating space to explore!
Though the Gilmore Car Museum is open year-round, the Historic Campus and outer buildings are only open from April 1 to November 30. You can expect a visit to the museum to take anywhere from 4 – 6 hours if you want to see it in its entirety.
In addition to just being a great place to admire these vintage cars, the Gilmore Car Museum also hosts a series of events throughout the year. The most popular of these events are the Wednesday night cruise-ins and the Ride the Classics events, at which you can actually take a ride in some of the museum's collector vehicles! These events will only continue through September, so you'll have to act fast if you want to participate this year.  Otherwise, there's always next summer! In October, join the Gilmore Car Museum for a fantastic fall colors tour.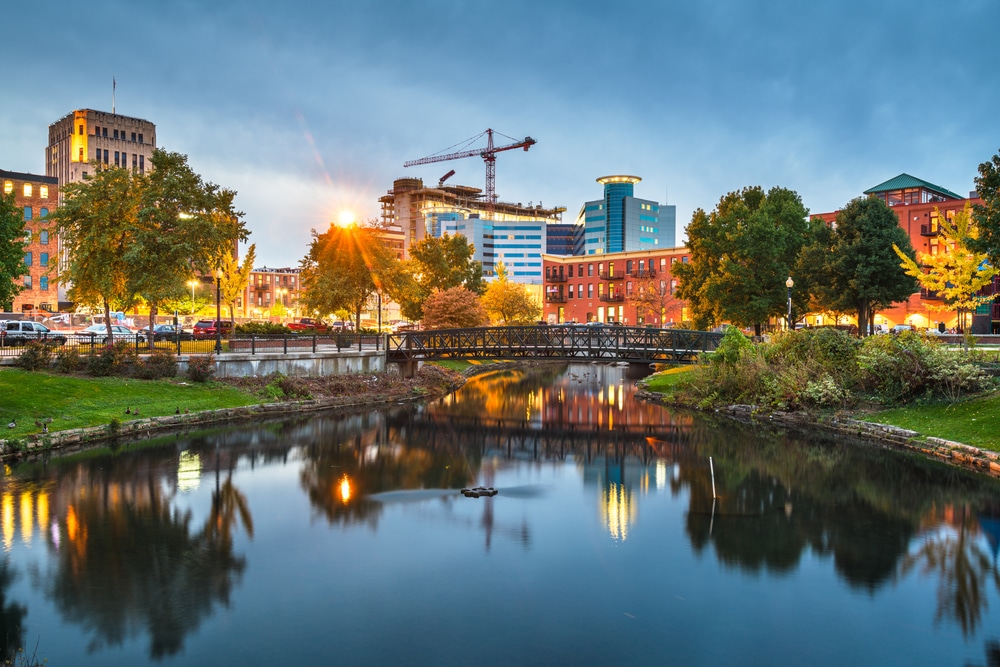 More to Love About Downtown Kalamazoo
There's plenty to love about downtown Kalamazoo – not least of which is the opportunity to stay at our Kalamazoo Bed and Breakfast!  Whether you want to immerse yourself in the colorful splendor of fall, explore history or art, or eat and drink to your heart's content, we've compiled a great list of things you can enjoy in downtown Kalamazoo this fall.
That's just a small taste of what's waiting for you in Kalamazoo this fall. We're rated as the #1 Bed and Breakfast in Kalamazoo on Tripadvisor, and offer you the perfect place to relax, unwind, and explore everything in downtown Kalamazoo. Our Bed and Breakfast offers 10 uniquely appointed and spacious suites, each complete with a fine range of amenities. Our most talked-about amenity is breakfast, of course, which is the perfect start to your day. We've thought of everything, so you can focus on all of these incredible things to do in Kalamazoo that we listed above. Book your room at our Kalamazoo Bed and Breakfast today!