As we warm up here in Kalamazoo this spring, it's a great time to get out and explore beautiful places like the Kal Haven Trail (formerly known as Kal Haven Trail Sesquicentennial State Park). Last month, we wrote about some of the other wonderful parks in Kalamazoo that are great for birdwatching, hiking, biking, and enjoying sunny afternoons. This month we'd like to focus on the delightful 34-mile Kal Haven Trail in Kalamazoo.
The Kal Haven Trail starts at Kal Haven Trail State Park, just a short 6-mile drive from our Kalamazoo Bed and Breakfast. Before and after your ride is a great time to explore the wonderful city of Kalamazoo, which is Michigan's epicenter for art, culture, food, and beer. You'll find our luxury Kalamazoo Bed and Breakfast in the heart of it all. Our location puts you within easy walking or driving distance of the best things to do in Kalamazoo, including the Kal Haven Trail State Park.
Start your adventures with us this spring. Book your room at our Kalamazoo Bed and Breakfast today!
Ride the Kal Haven Trail in Kalamazoo
The Kal Haven Trail is a 34-mile multi-use trail that links downtown Kalamazoo to South Haven, on the coast of Lake Michigan, which is one of the premier beach towns in Michigan. The Kal Haven Trail lies along a former railroad, revitalizing this once abandoned land and giving residents and visitors alike a fun and easy way to navigate their way between the exciting cities of Kalamazoo and South Haven.
As you leave the downtown Kalamazoo corridor, you'll soon find yourself walking or cycling through small towns and rural farmland before encountering vital wetlands and ending on the shores of Lake Michigan. The surface is crushed limestone, making it easy to navigate by bike and on foot. There are also several sites of historical interest along the Kal Haven Trail, including things like the paper mills of Kalamazoo, the world's center for peppermint production, and so much more.
This May, take to the Kal Haven Trail and join the fun with the annual Trailblazer Ride. The event will be held on May 7, 2022. You can choose between a 25, 45, 70, and 100-mile ride, starting at the Kal Haven State Park on 10th street in Kalamazoo.
Apart from providing a link to the community of South Haven, the Kal Haven Trail also connects with the Kalamazoo River Valley Trail. It's also part of the Great Lake to Lake Route 1, connecting South Haven to Port Huron, 275 miles away. That opens up many excellent biking opportunities, starting from right here in Kalamazoo!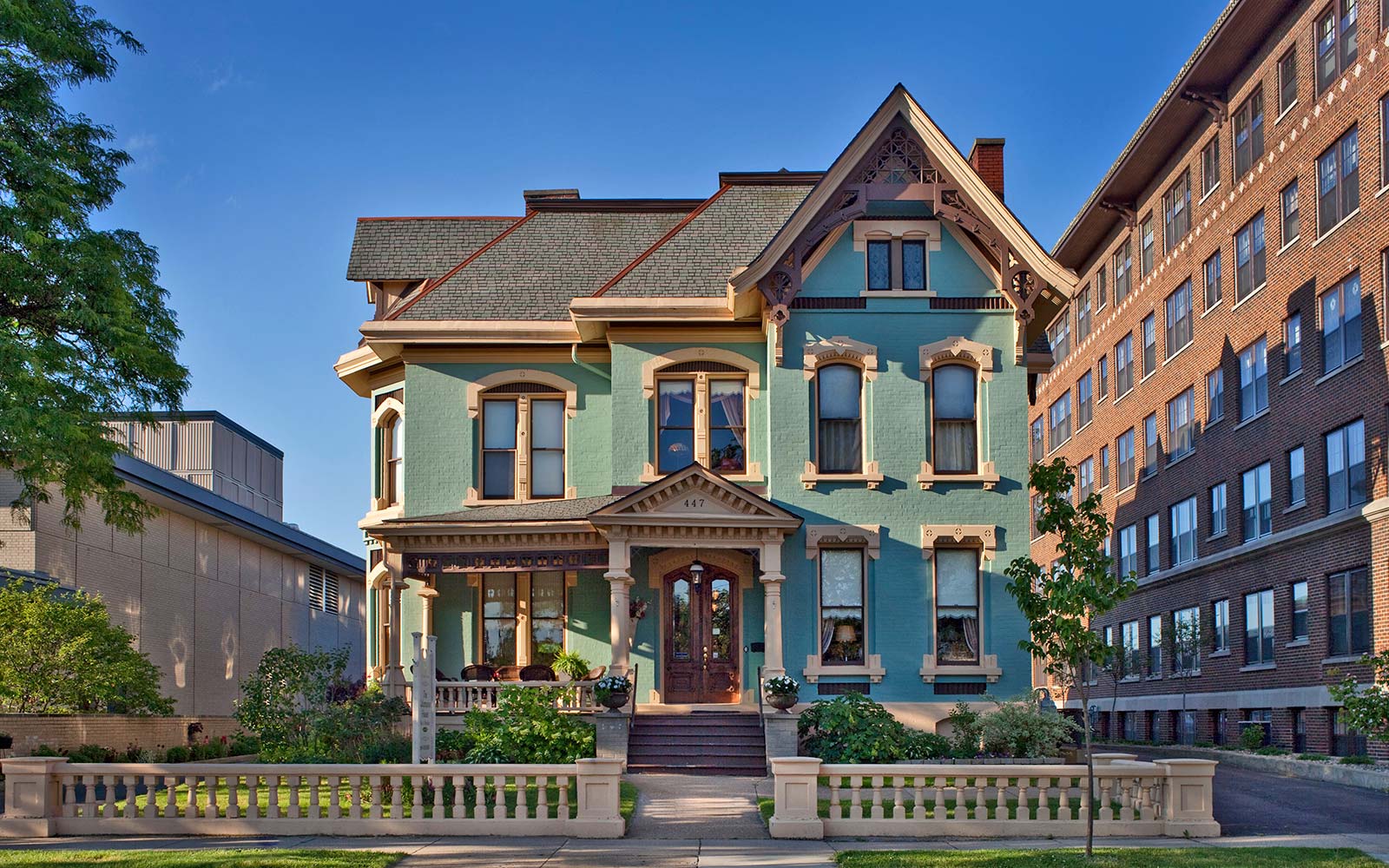 The Best Bed and Breakfast in Downtown Kalamazoo
The opportunity to ride the Kal Haven Trail is just one of the many great things waiting for you in Kalamazoo. Kalamazoo is a fascinating town to visit, filled with various exciting attractions, beautiful parks, great restaurants, breweries, bars, etc. It's also home to our exquisite Bed and Breakfast, located in the heart of downtown Kalamazoo.
At our Kalamazoo Bed and Breakfast, you'll have a choice between 10 uniquely appointed guest rooms, each outfitted with a broad range of amenities designed to cater to your every need. One of the most delicious breakfasts you'll ever have is included with your stay, and we make it for you fresh each morning. Our two-course breakfast starts with freshly ground coffee from a local roaster, Magnum Coffee Roastery, served alongside juices and teas, and then features a changing selection of delicious entrees.
Get outside and explore with us this summer, and find a new favorite destination in downtown Kalamazoo. The Kal Haven Trail is just the beginning! Book a room at our Kalamazoo Bed and Breakfast today.