There are plenty of great things to do in Kalamazoo this winter, including spending some time in downtown Kalamazoo crossing everyone off your holiday shopping list. It's also a great place to take a break just before the holiday season picks up its pace even more!
However, shopping in downtown Kalamazoo isn't the only great reason to visit.  Winter's here are truly beautiful.  A fresh blanket of snow transforms Kalamazoo's already beautiful scenery into a veritable winter wonderland, and there's plenty to enjoy both outdoors and in – not to mention spending time at our stunning Kalamazoo Bed and Breakfast is worth the trip in its own right.
When the weather gets cold outside, the warm, cozy spaces at our Kalamazoo Bed and Breakfast somehow become even more appealing.  We're located in downtown Kalamazoo and close to the best shopping, breweries, restaurants, museums, and more.  It's the perfect place to spend a few relaxing days this winter.  Book your room at our Kalamazoo Bed and Breakfast today!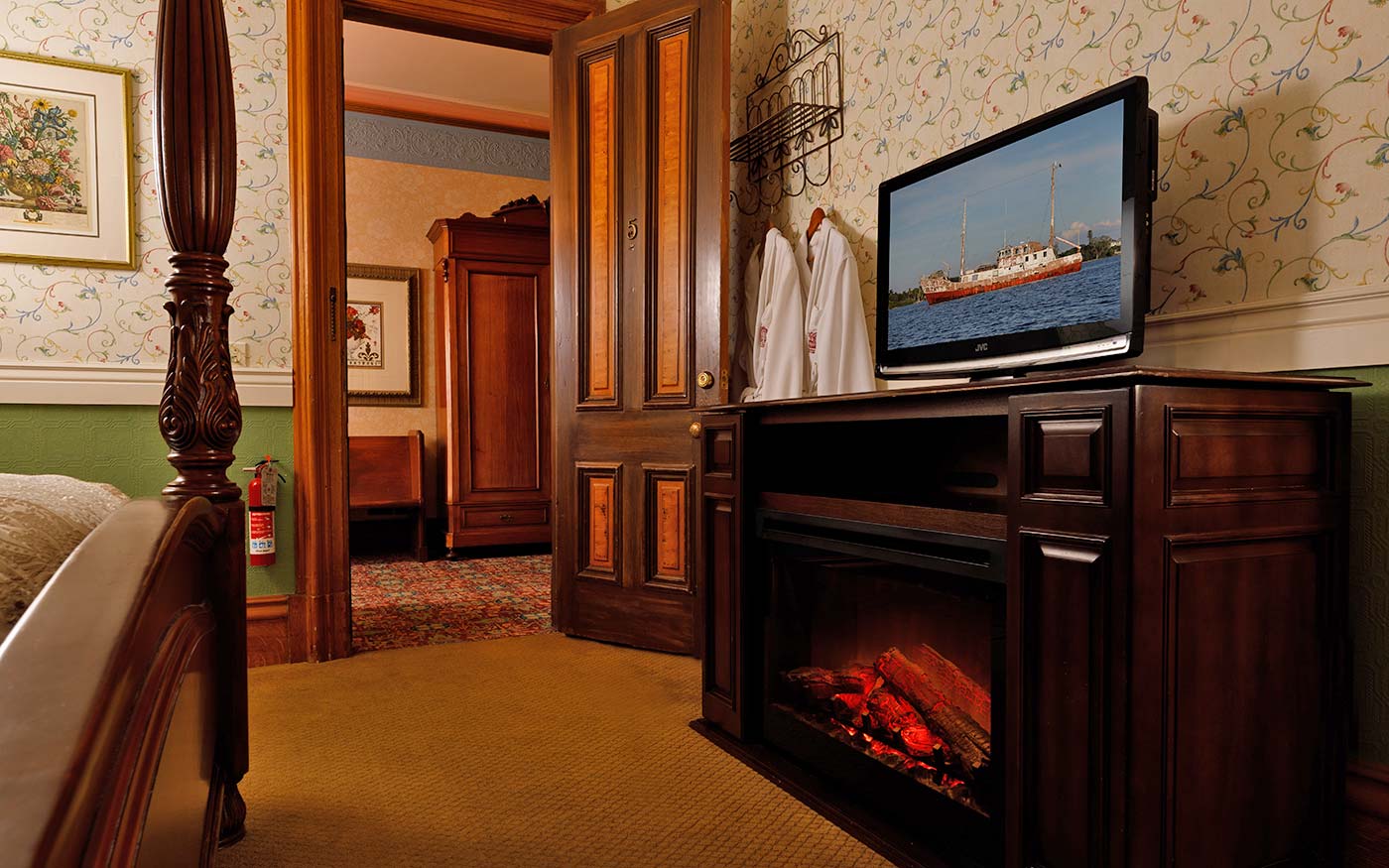 The Best Holiday Shopping in Downtown Kalamazoo
Downtown Kalamazoo is an exceptional place to do your holiday shopping.  You'll find a fantastic range of creative, unique, and locally-made gifts, perfect for everyone on your holiday shopping list.
The Kalamazoo Mall is the top shopping destination in the city. It has over 160 retailers featuring a great selection of shops, restaurants, & more, and it is known as the first outdoor pedestrian shopping mall in the United States. Whatever it is you're looking for, you're sure to find it in downtown Kalamazoo.  Our list of shops in downtown Kalamazoo below includes a few local favorites but is by no means exhaustive, but will serve as an excellent place to start!
AS delightful as The Kalamazoo Mall is, it's not the only place for great shopping in downtown Kalamazoo.  Several different retail shopping areas throughout the city, including on South Westnedge Avenue, West Main Street, Stadium Drive, and Portage Road, among others. There are also 70+ retailers nearby at The Crossroads Mall in Portage.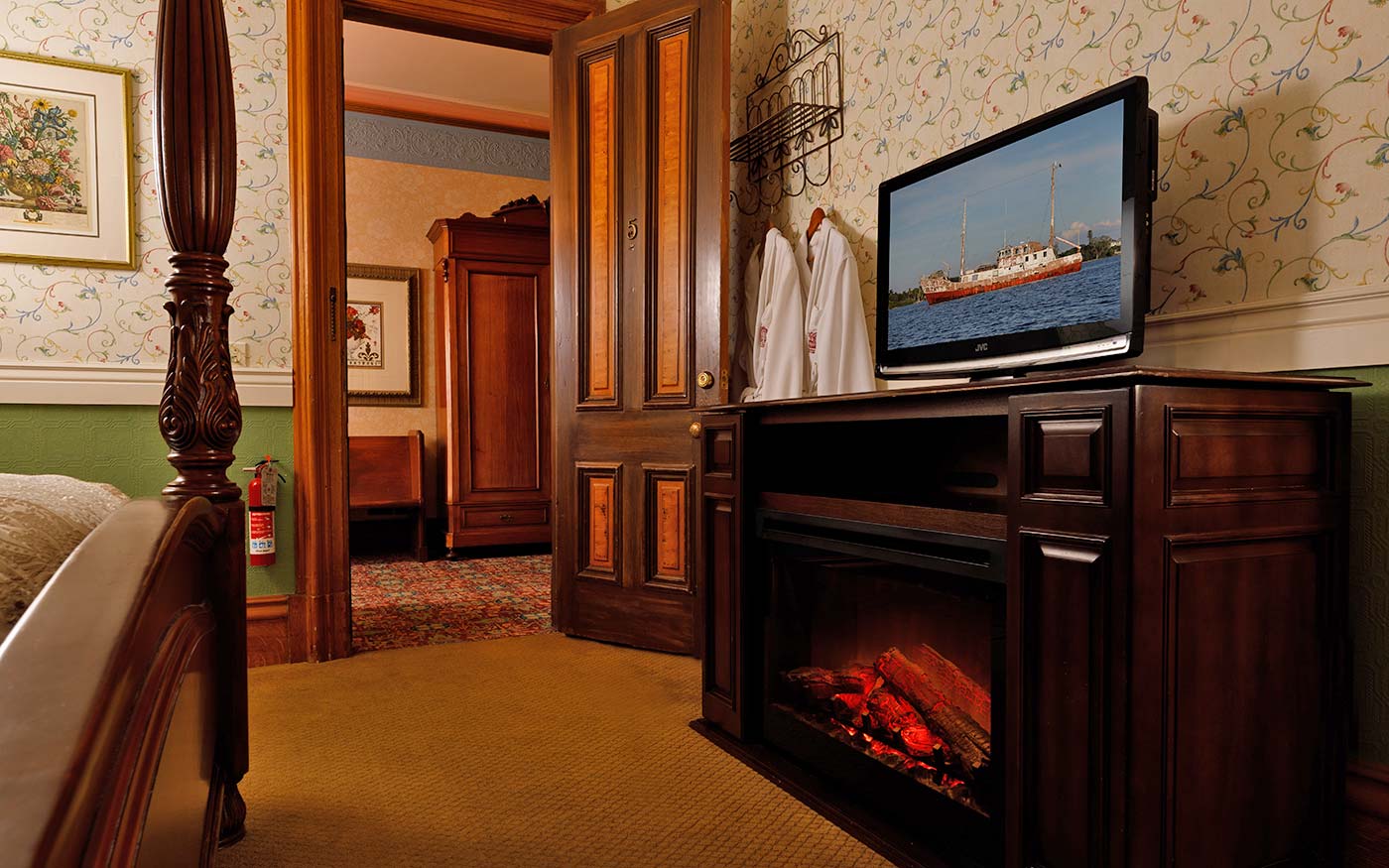 The Best Kalamazoo Bed and Breakfast
When you're all shopping out in downtown Kalamazoo, the quaint and cozy spaces of our Kalamazoo Bed and Breakfast will offer you a welcome respite.  Put your feet up, curl up in front of the fire, and forget about the winter colds just beyond our doors.
We offer guests their choice of 10 uniquely appointed guest rooms, each outfitted with a broad range of amenities designed to cater to your every need. Each room comes with high-speed Wi-Fi, flat-screen HD TV, DVD, and Amazon Echos, luxury linens and bath amenities, warm silky robes, private ensuite bathrooms, and more.
We'll treat you to a fresh and delicious breakfast each morning of your stay.  Our two-course breakfast starts with freshly ground coffee from a local roaster, Magnum Coffee Roastery, served alongside a selection of juices and teas. Our breakfast menu changes often but features delicious dishes like Raspberry-Stuffed Croissant French Toast or our savory Roast Red Pepper, Spinach, and Parmesan Frittata.
Downtown Kalamazoo is a fun and beautiful place to spend some time this winter, and we'd love to share a bit of holiday joy with you this season. Book a room at our Kalamazoo Bed and Breakfast today.