A new year is here, which means an entire year full of adventures and possibilities are waiting to be discovered. Kalamazoo, Michigan should be on your "must-see" list this year. This exciting city is, without a doubt, one of the best places to stay in Michigan. In Kalamazoo, you'll find an exciting fusion of culture, arts, and outdoor adventure.
It's hard to pinpoint any one thing that makes Kalamazoo one of the best places to stay in Michigan. There's so much to this amazing place! It's a combination of big-city amenities, like restaurants, breweries, museums, and more in Kalamazoo, combined with the feel of a small, friendly town and access to plenty of outdoor recreation. Our Kalamazoo Bed and Breakfast is located right in the center of all, too, allowing you to enjoy the very best of Michigan from one accessible destination.
Aside from visiting extraordinary places, visiting Kalamazoo also gives you the chance to stay at our exceptional Bed and Breakfast, which we would consider top among the best places to stay in Michigan. We're situated right in the heart of Kalamazoo and offer our guests the getaway of a lifetime. Don't you think it's time you started planning? Relax, unwind, and visit The Kalamazoo House Bed and Breakfast, one of the best places to stay in Michigan. Book your room today!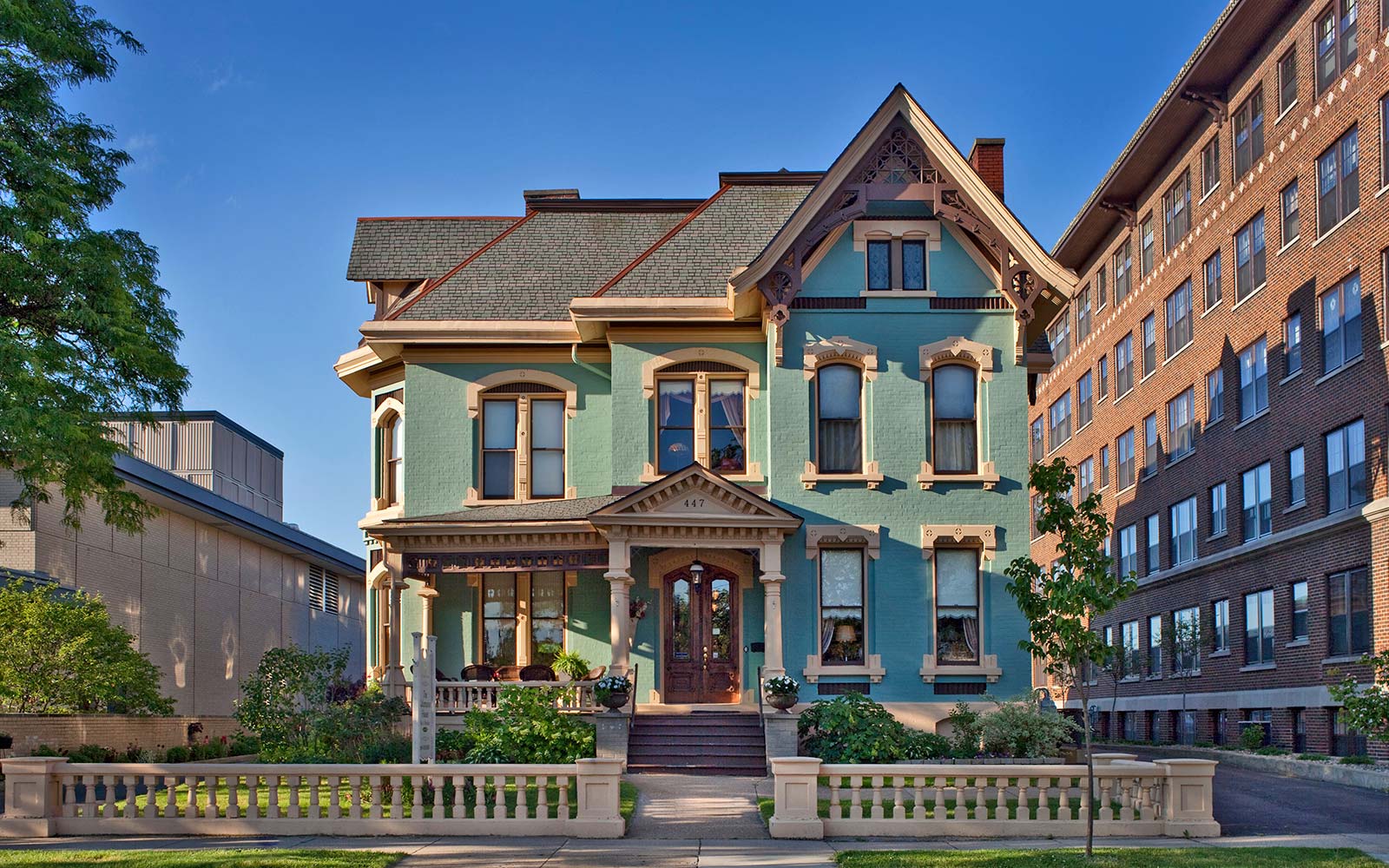 One of the Best Places to Stay in Michigan
Michigan is a pretty big state with plenty to offer visitors. Even so, we think Kalamazoo is one of the best places to stay in Michigan. There's so much to do here, whether it's getting outdoors or embracing the arts and culture. When it comes to finding the best lodging in Kalamazoo, nothing beats our Bed and Breakfast's comfortable accommodations and exceptional hospitality.
Our Bed and Breakfast features ten uniquely appointed and spacious guest rooms. Each guest room is outfitted with amenities you'd expect to find at top hotel chains, like a bubble or soaking tub, luxurious beds with the finest linens, complimentary treats in the afternoons, the latest technology, and so much more.
What you won't find are boring standardized accommodations. We go far above and beyond the ordinary to bring you one of the best experiences – and it's this attention to detail that makes The Kalamazoo House one of the best places to stay in Michigan.
Regardless of what you plan to do during the day, each morning here will start with a delicious and hearty breakfast. We make it from scratch every morning, and it is the perfect fuel for whatever adventure lies ahead. You definitely won't go hungry here – and this is another reason our Bed and Breakfast is one of the best places to stay in Michigan.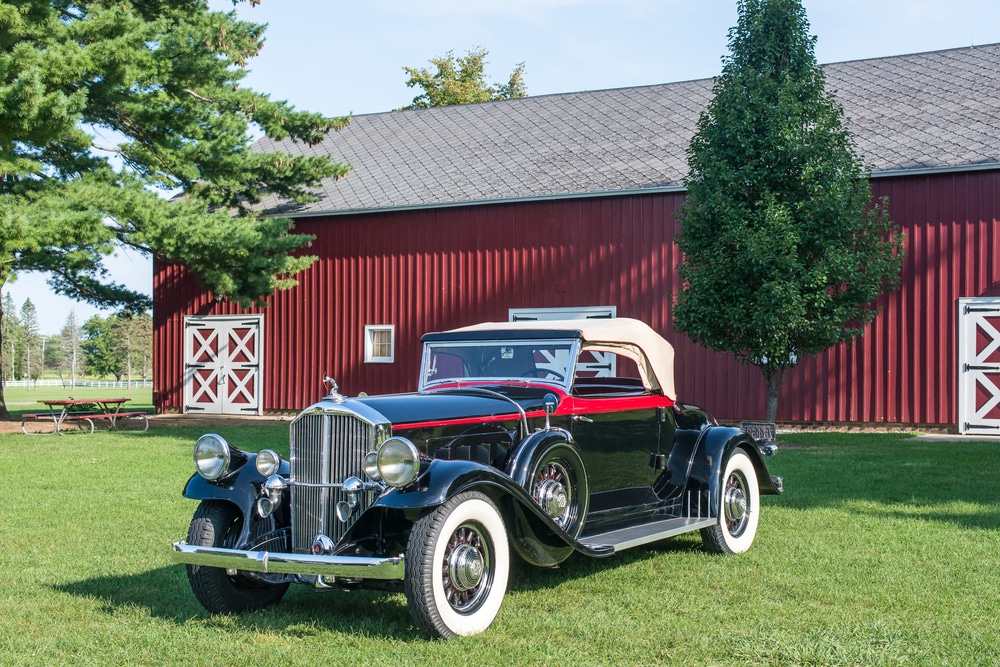 The Best Things to do in Kalamazoo in 2022
There are plenty of reasons to consider the Kalamazoo area one of the best places to stay in Michigan. It starts, of course, with the big city amenities you'll find here, all without sacrificing the small-town vibe of downtown Kalamazoo. There are virtually endless hiking and biking trails in Michigan, and by winter, these trails are blanketed with snow for an entirely new range of outdoor pursuits.
If you're not into the outdoors or want a mix of adventure and culture on your trip, you can find that in Kalamazoo, too! Kalamazoo is a world-class arts destination filled with incredible art galleries and an exceptional array of museums. Kalamazoo offers a little something for everyone, and that is why we consider it one of the best places to stay in Michigan.
We've broken our list of things to do in Kalamazoo by summer activities (which apply to spring, summer, and fall) and winter activities for you snow-loving adventurers. It won't take you long to see why this area is one of the best places to stay in Michigan!
Summer
The rugged natural beauty of this area lends itself to summertime exploration, and so there are many things to do in Kalamazoo. Whatever you choose to do, get ready for plenty of big adventures!
Stop by the Gilmore Car Museum, one of the most prominent auto museums in the world.
There are several breweries, wineries, and distilleries to enjoy in Kalamazoo. Here's a great guide to the best tasting experiences in the city.
Enjoy some shopping downtown at the historic Kalamazoo Mall, the country's first outdoor pedestrian shopping mall.
Bronson Park is the oldest green space in the city, and spending time here is one of our favorite things to do in Kalamazoo.
Head to the Kalamazoo Nature Center, where you'll find over 1,100 acres full of rolling woods and hills. It's a perfect spot to hike and take a walk in the forests as you enjoy the wildlife scenery.
The Lillian Anderson Arboretum covers 140 acres of second-growth deciduous forest, pine plantation, swampland, and meadow. It is another wonderful place to enjoy a relaxing afternoon.
Kalamazoo Institute of Arts is home to 20th –century American sculpture and painting collections, and it displays works from famous artists from different parts of the world.
Enjoy a bit of downtown Kalamazoo's nightlife! A few of our favorites include Bell's Eccentric Cafe or Shakespeare's Pub, the Wine Loft Socialhouse, and The Stamped Robin, a jazzy hip urban space that is perfect for pre-dinner cocktails.
Get out on the water! Nearby Woods Lake Park

has a sandy beach, facilities, and a fishing pier that are all fresh and modern. T

he Kalamazoo River has about 50 access sites along 123 miles and is a great place to enjoy some kayaking.
Visit the Smithsonian-affiliated Air Zoo Air and Space Experience.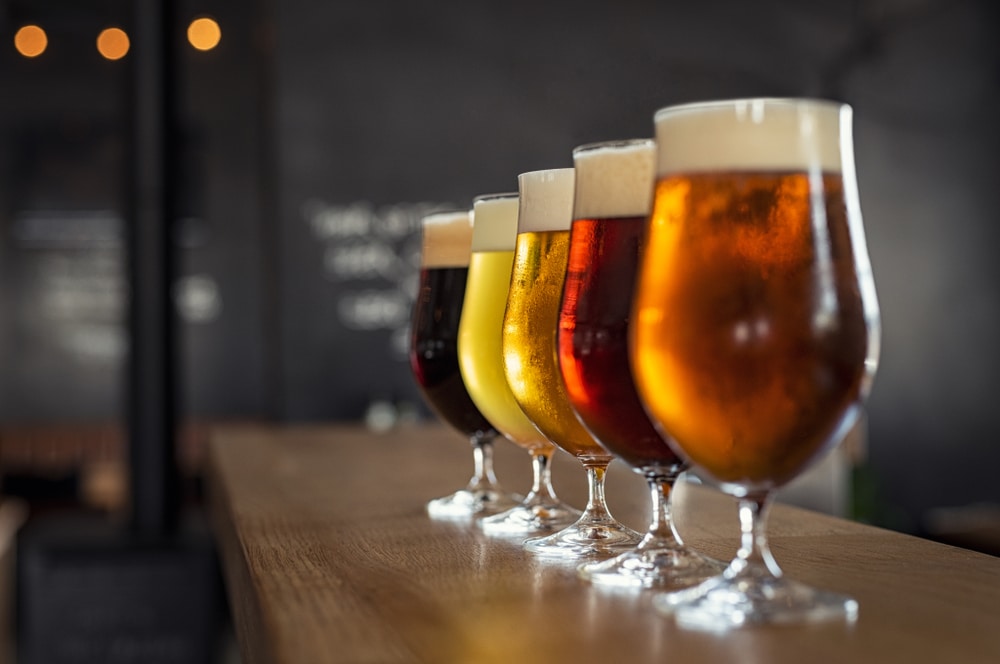 Winter
Snow, snow, and more snow! And maybe a little R&R. That is what winter in Kalamazoo is all about. There are plenty of things to do in Kalamazoo in the winter, and this opportunity for four seasons of fun is what makes this one of the best places to stay in Michigan. Here are a few of our favorite things to do in Kalamazoo in the winter:
If you're ready to experience the exciting city of Kalamazoo, then it's time to start planning. Book your room at one of the best places to stay in Michigan today!