The charming town of Kalamazoo is a wonderful place to visit, filled with plenty of world-class attractions, diverse and cultural groups, and one-of-a-kind places to it.  In fact, the range of Kalamazoo restaurants alone is worth the trip here! Add to your trip a variety of exhibitions, events, and festivals, and it won't take you long to fall in love with the incredible town of Kalamazoo.
At the heart of your trip to this charming college town is a stay at the Kalamazoo House.  Our historic home offers beautiful and comfortable accommodations, a top-notch breakfast to start off your day, and the well-deserved relaxation you crave.  This spring and summer are the perfect time to come explore what this exciting destination has to offer. From the best Kalamazoo restaurants to the city's vibrant attractions, what are you waiting for?  Book now for a chance to enjoy the best this city has to offer!
Try These Incredible Kalamazoo Restaurants
We all know that when we go somewhere new for a getaway, it's fun to try out the local dining scene.  Luckily, Kalamazoo restaurants will not disappoint! Whether you have a sweet tooth or are a flavor adventurer, the city's restaurants have something for you. If you are looking for the best culinary experience when visiting Kalamazoo, you'll never go wrong with the following Kalamazoo restaurants.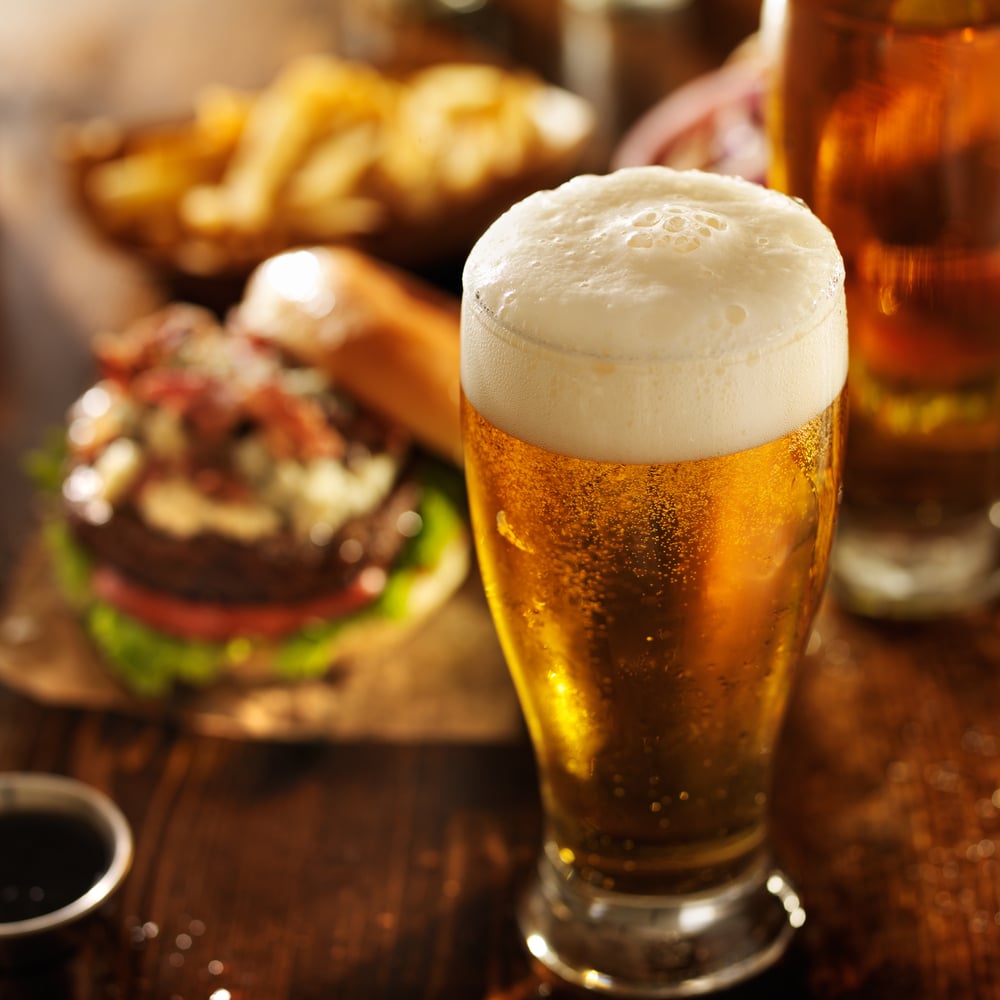 Rustica is easily one of the most popular Kalamazoo restaurants. Here, you'll find tables surrounding their busy kitchen, which focuses on a variety of delicious, trendy, and rustic European fare & curated wines.
The Crow's Nest offers a cozy place where you can enjoy delicious food with your family during weekends. At this most charming of the Kalamazoo restaurants, you can enjoy comfort recipes like omelets, pancakes, French toast, and burgers. The restaurant also has some mouth-watering meat options. Even if you are a vegetarian, there is still something for you. The staff here are friendly, smart, and offer prompt service.
Who says Kalamazoo restaurants have to be fancy?  If you love burgers, then satisfy that craving at Burger Bros. The restaurant offers customizable burgers that are delicious, fast, and affordable.
This delightfully rustic and chic restaurant is a popular place to grab a drink. and they serve a delicious menu of elevated comfort grub, all made using the most local ingredients possible.
There's plenty of international cuisine amongst Kalamazoo restaurants as well, and that includes Theo & Stacy's downtown.  They feature delicious Greek specialties, along with a healthy selection of American comfort food & all-day breakfast.
Food quality, taste, presentation, ambiance, and service are all in check in Bold restaurant. If you have a special occasion, Bold choice from the slew of Kalamazoo restaurants. If you want to enjoy the food in Bold restaurant, make your reservation in advance. It's not easy to find a table at the last minute.
If you're looking for a great lunch spot that offers plenty of vegan and vegetarian entrees, then Studio Grill is for you!  It's also decorated with local art, which makes it extra fun.
Food Dance serves American food using locally sourced organic produce. The restaurant is perfect for a large group, but couples will still enjoy it. It is usually packed during the weekends. Food Dance has vegan and vegetarian dishes. The music in the restaurant will also make you tap your feet.
If you're looking for some classic yet delicious Italian food, this is the restaurant for you.  Even better than their food, perhaps, is their list of creative martinis.  It's a wonderful spot for a date night before venturing out further into Kalamazoo for the evening.
The beer scene in Kalamazoo is incredible, so why not combine great beer with a great meal?  That's exactly what you'll get at Kalamazoo Beer Exchange.  It's a 2-story, brick-lined gastropub that is delicious and offers an incredible selection of beers on tap.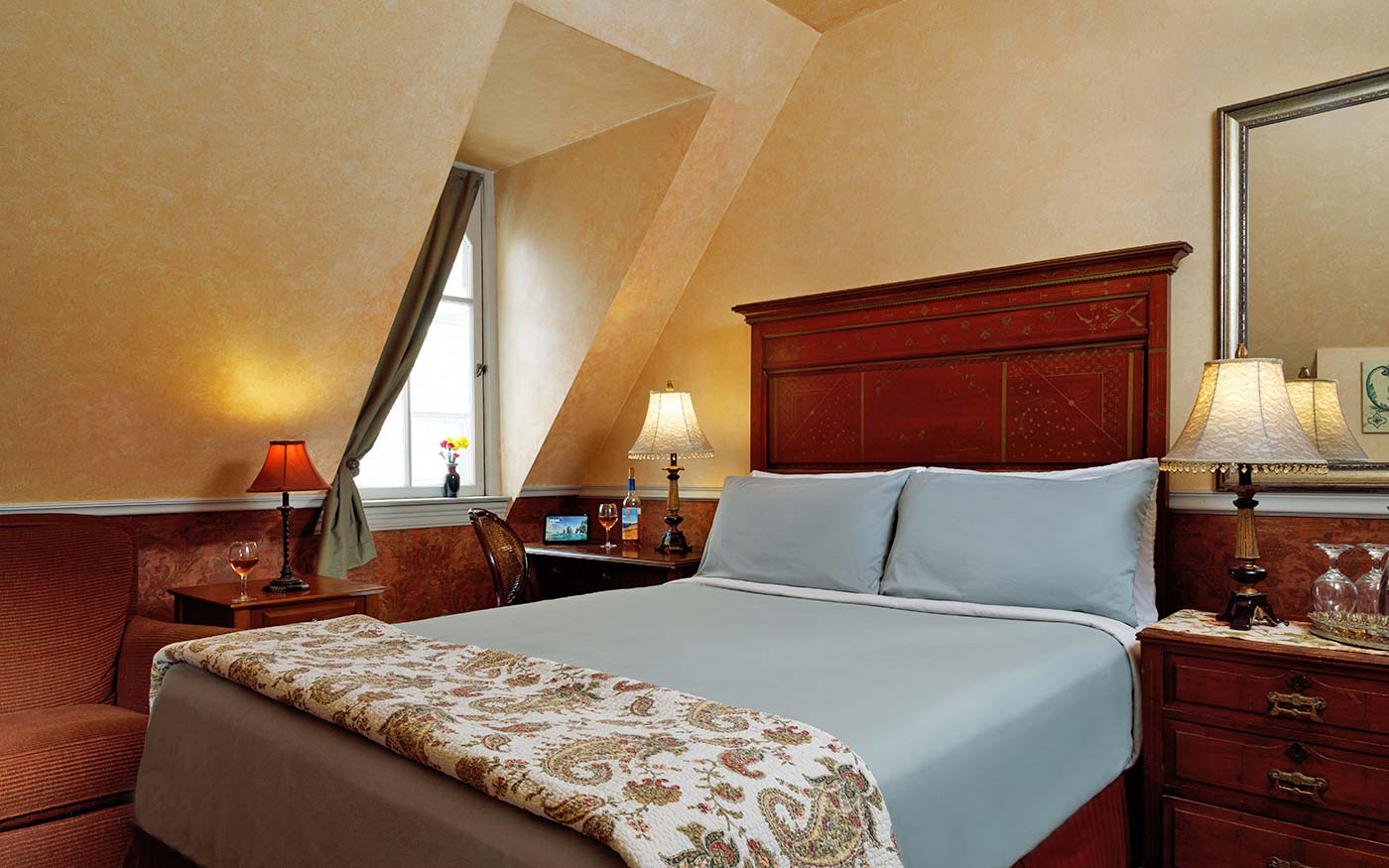 The best bed and breakfast in Kalamazoo
Visiting these Kalamazoo restaurants is pretty easy, too, when you stay with us at the Kalamazoo House Bed and Breakfast.  We're rated as the #1 hotel on Tripadvisor, and for good reason. Each of the inn's 10 uniquely appointed and spacious suites offers the finest of amenities, and we tend to every detail of your stay – no matter how small – to ensure your getaway meets and exceeds your expectations.
These Kalamazoo restaurants aren't the only ones in town serving up great food. In the morning, start your day off on the right foot with a delicious breakfast, made from scratch right here in our kitchen. Breakfast can be enjoyed in the inn's first-floor dining area, our beautifully designed parlor, or on one of several outside porches overlooking our beautifully landscaped gardens.