There are many exciting things to do in Kalamazoo throughout the year, but one of our favorite places to go when you need a bit of time indoors is the Kalamazoo Air Zoo. Originally called the Kalamazoo Aviation History Museum, the Kalamazoo Air Zoo is an aviation museum and indoor amusement park.
The Kalamazoo Air Zoo is located next to the Kalamazoo-Battle Creek International Airport in Portage, Michigan, just a short 15-minute drive from our Kalamazoo Bed and Breakfast. The Kalamazoo House is centrally located downtown Kalamazoo, near many of the town's top restaurants, bars, breweries, shops, and more. It's an exceptional place to stay while exploring all this exciting area has to offer!
Kalamazoo, Michigan should be on your "must-see" list this year. It's a city filled with an exciting blend of culture, arts, and outdoor adventure and is undoubtedly one of the best places to stay in Michigan. That is especially true when you stay at our luxury Bed and Breakfast, the Kalamazoo House. Book your room with us today!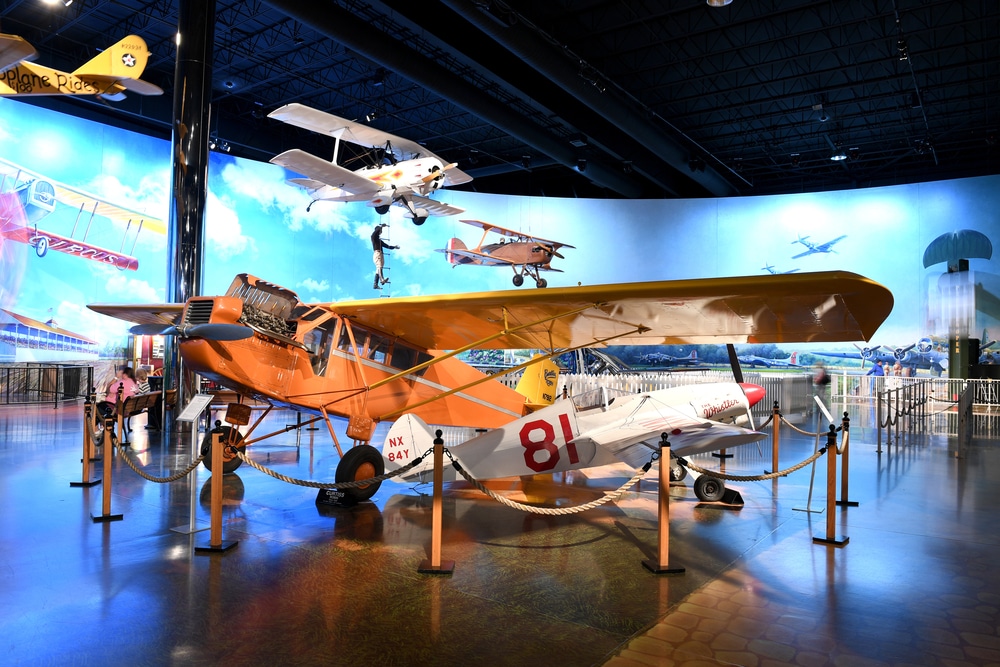 What to do at the Kalamazoo Air Zoo
Kalamazoo is known for its robust combination of big-city energy and small-town charm. The beautiful Art Deco downtown offers excellent dining, boutique shopping, and cultural attractions. The many colleges in town bring it youthful energy and cultural opportunities that can't be beaten. It's a great town, and the surrounded areas offer plenty of great things to see and do, like the Kalamazoo Air Zoo.
The Kalamazoo Air Zoo Aerospace & Science Museum is a fascinating place to explore. The Kalamazoo Air Zoo is a world-class Smithsonian-affiliated aerospace and science museum that houses more than 100 air and space crafts and other artifacts. They also offer interactive exhibits, full-motion flight simulators, indoor amusement park rides, plus so much more.
Inside the Kalamazoo Air Zoo is a nationally renowned Restoration and Flight Discovery Center, where you can watch experts restore planes. Currently, they are working on the restoration of two WWII aircraft recovered from Lake Michigan: The Douglas Dauntless SBD-1 and FM-2 Wildcat.
Each September, the Kalamazoo Air Zoo opens up cockpits on select planes. The schedule for these events hasn't been released yet, but keep an eye out for more information. Visitors to the Kalamazoo Air Zoo also have the opportunity to fly biplanes with Waldo Wright's Flying Service. They weren't able to offer these services in 2021, but it looks like they will once again offer these flights between May and September of 2022.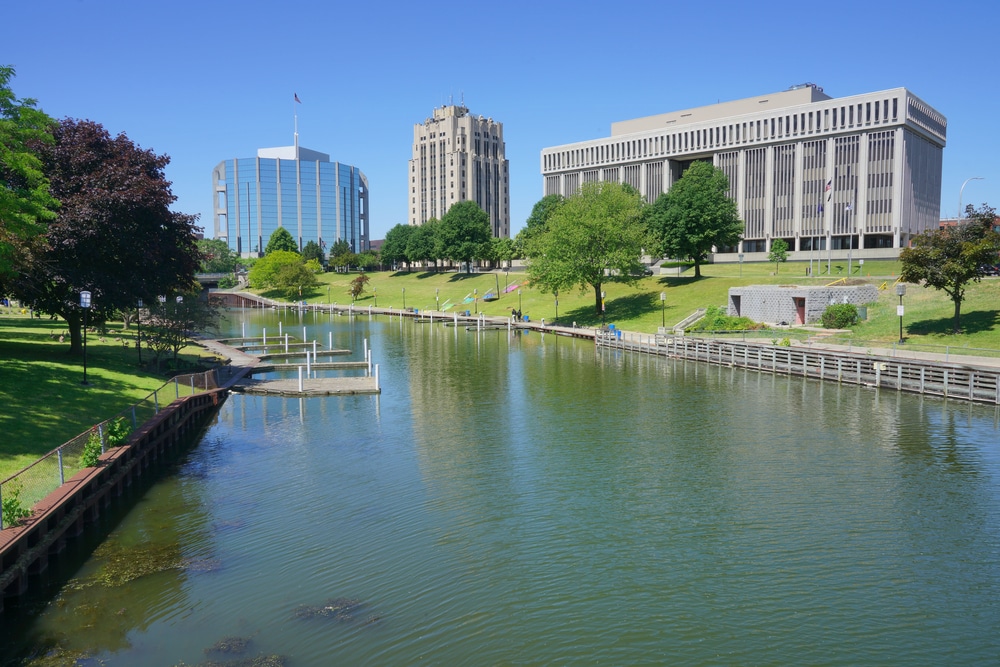 More Things to do in Kalamazoo
As wonderful as the Kalamazoo Air Zoo is, it's just one of the many great things to do in Kalamazoo. Being situated so close to downtown sets our guests up to enjoy the best this town has to offer. Below, we've included a few of our favorite things to do in Kalamazoo!
There are plenty of great breweries to enjoy in Kalamazoo. There are lots of great venues that offer live music, events, and plenty of fun, too.
Enjoy some shopping downtown at the historic Kalamazoo Mall. The Kalamazoo Mall was built in the heart of downtown in 1959. The country's first outdoor pedestrian shopping mall, where you'll find charming landscaping and plenty of splendid boutiques.
Aside from the Kalamazoo Air Zoo, another great museum to visit in Kalamazoo is the Gilmore Car Museum. This automobile museum is one of the most prominent auto museums in the world, housing more than 300 classic and vintage cars.
Kalamazoo Institute of Arts is home to 20th –century American sculpture and painting collections. The museum displays works from famous artists from different parts of the world, including an impressive Dale Chihuly sculpture.
Looking to spend a bit of time outdoors? Head to the Kalamazoo Nature Center, where you'll find over 1,100 acres full of rolling woods and hills. The Lillian Anderson Arboretum, which covers 140 acres of second-growth deciduous forest, pine plantation, swampland, and meadow, is another wonderful place to enjoy a relaxing afternoon.
If you want to get out on the water, Woods Lake Park and The Kalamazoo River are the two best places for kayaking and paddling.
Of course, the shortlist of great things to do in Kalamazoo is relaxing at our luxurious Kalamazoo Bed and Breakfast. We're rated as one of the best places to stay in Michigan, and for a good reason! Explore exciting attractions like the Kalamazoo Air Zoo with us this year. Book a room at our Kalamazoo Bed and Breakfast today!