While it's hard to say goodbye to a fall as beautiful as this, we can't deny the lure of the cold, snowy season ahead. Not only does the cold weather invite us in for cozy, romantic snuggles in front of the fire with our sweethearts, but it allows us to get out and do likes like ski at places like Timber Ridge Ski Area. Aside from skiing, there are more than enough things to do in Kalamazoo in the winter to keep you busy and having fun. Skiing is just the beginning!
Timber Ridge Ski Area is one of our favorite ski resorts in Michigan, and it's only a 20-minute drive from downtown Kalamazoo! Whether you want to hit the slopes for a single afternoon or dedicate your winter weekends to Timber Ridge Ski Area, you won't find a better home away from home than our Kalamazoo Bed and Breakfast.
You'll likely be tired and sore after a day hitting the slopes at Timber Ridge Ski Area – but that's where our Kalamazoo Bed and Breakfast comes in! Our historic and elegant Bed and Breakfast is located near the heart of downtown Kalamazoo, putting you within easy reach of the city's top restaurants, breweries, bars, theaters, shopping, and more.
If you're ready for plenty of fun in the snow – mixed with a healthy dose of cozy relaxation at our bed and breakfast this winter – it's time to book your room at our downtown Kalamazoo Bed and Breakfast today!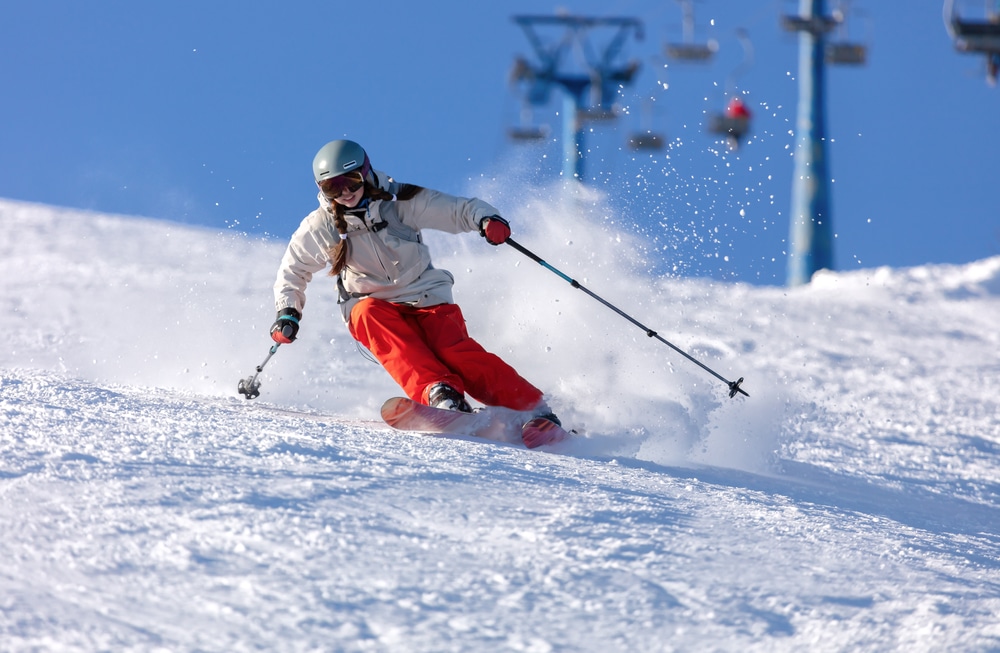 Get Ready for Ski Season at Timber Ridge Ski Area
Timber Ridge Ski Area is located about 20 minutes from downtown Kalamazoo in the town of Gobles, Michigan; It's actually the oldest ski area in southwestern Michigan. With 40 acres of skiable terrain for skiers and snowboarders, not to mention a snow tubing park, it's easy to see why this is one of the best ski resorts in Michigan.
Timber Ridge Ski Area is a family-owned and operated ski hill, and it has something for every type of skier – from those brand new to the sport and those seeking more advanced terrain. Timber Ridge Ski Area offers eight ski lifts, and with their high-speed uphill capacity, you can expect shorter lines and more time doing what you love.
With almost 20 ski runs and three terrain parks, the Timber Ridge Ski area has plenty of diversity. That's why so many love this hidden gem of a ski resort in Michigan! It's friendly, fun, and easy to get to – and it offers so much diversity throughout the day! If this isn't enough to entice you to Timber Ridge Ski Area, then perhaps their tubing park will! They have eight snow tubing lanes, which translates to hours of fun!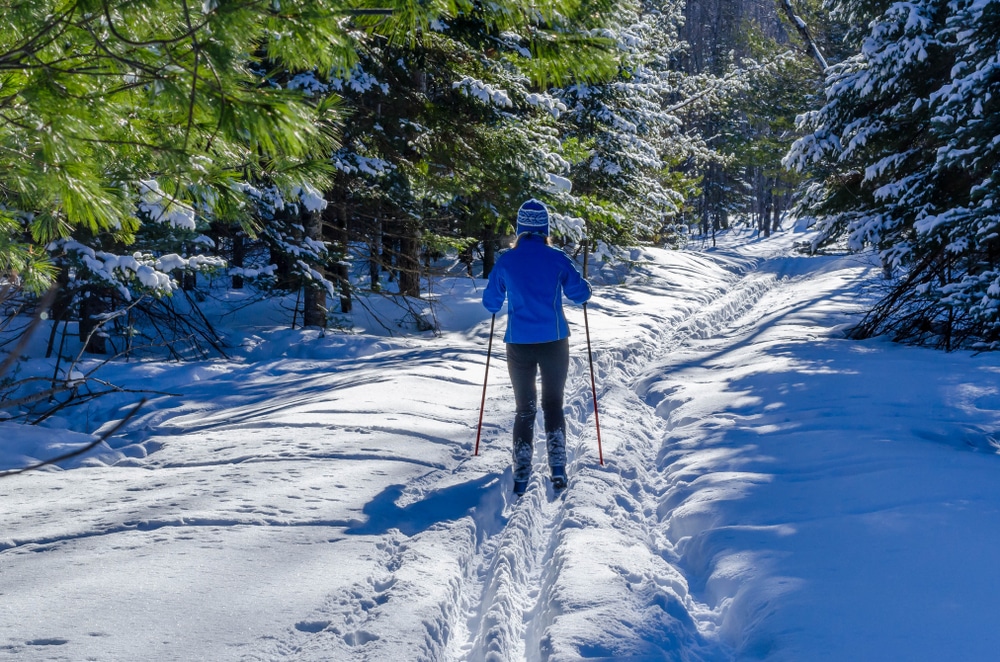 More Things to do in Kalamazoo This Winter
Though we love spending time at Timber Ridge Ski Resort, there are plenty more things to do in Kalamazoo this winter. Moreover, winter gives us an excellent opportunity to don cozy socks, wrap under layers of blankets, and curl up with our favorite person or book for a relaxing afternoon indoors.
We assure you that whatever you choose to do in Kalamazoo, you won't be bored. The day will start with breakfast at our  Kalamazoo Bed and Breakfast, but what you do from there is entirely up to you. Below, you'll find a few of our favorite things to do in Kalamazoo this winter!
After a day on the slopes at Timber Ridge Ski Area, come back and unwind with a delicious pint at the top Kalamazoo breweries. There are several to choose from, and they are all fantastic!
Downhill skiing at Timber Ridge Ski Area isn't the only way to enjoy a day on the powdery, white snow. There's also a lot of excellent cross-country skiing in Michigan nearby at our local parks and trails, and many are great for snowshoeing.
For even more winter fun, head to Echo Valley Winter Park or Bittersweet Ski Resort, also nearby. As an added bonus, when you stay with us at our Kalamazoo Bed and Breakfast, you'll enjoy discounted ski tickets to Bittersweet Ski Resort.
Take a beautiful walk through Kalamazoo's winter wonderland at the beautiful Lillian Anderson Arboretum!
After a chilly day outside, warm up with a delicious cup of coffee at one of the local Kalamazoo coffee shops, like Factory Coffee, Caffe Casa, and Something's Brewing.
Start (or finish) your holiday shopping at the Kalamazoo Mall.
If you're looking for some warmer things to do in Kalamazoo this winter, head to the Kalamazoo State Theatre.
Wine and dine with your sweetheart at any of Kalamazoo's best restaurants.
Enjoy some ice skating at Wings West

, 

The Rink Battle Creek,

 or the outdoor rink at 

Millennium Park

in Portage.

Try your hand at glass blowing and have some fun at Glass Art Kalamazoo.
When the day is done, we have no doubt you'll be ready to relax, unwind, and put your feet up for some well-deserved rest. There's no better place to do that than our downtown Kalamazoo Bed and Breakfast. Winter is coming – so book your rooms at The Kalamazoo House today!